Birthday and Annual Celebrations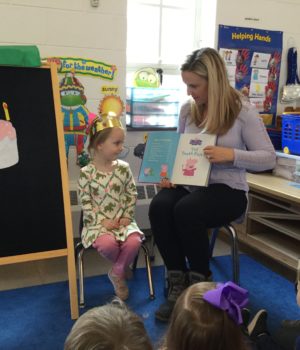 Birthdays
Every child is special at EPS. What better time to celebrate these special children than on their birthdays? Parents are invited to join in their child's birthday celebration at school:
Read your child's favorite book to the class – Join us during circle time to read a book from home or class, or donate a book to the school in honor of your child's big day.
Participate in a special birthday snack with your child and his or her friends. (Birthday snacks are provided by the school.)
Have a special birthday photo taken with your child.
Annual Celebrations
There are several additional opportunities for moms and dads to join their children in the classroom for special celebrations:
› Ice cream social
 Fall welcome coffee
› Thanksgiving Feast
› Dad's Day celebration*
› Christmas party
› Mom's Day celebration*
› Pre-K graduation
* Or special person celebration